Smart Cards
Assistant presents context-based cards based on information from your calendar, email, and CRM system.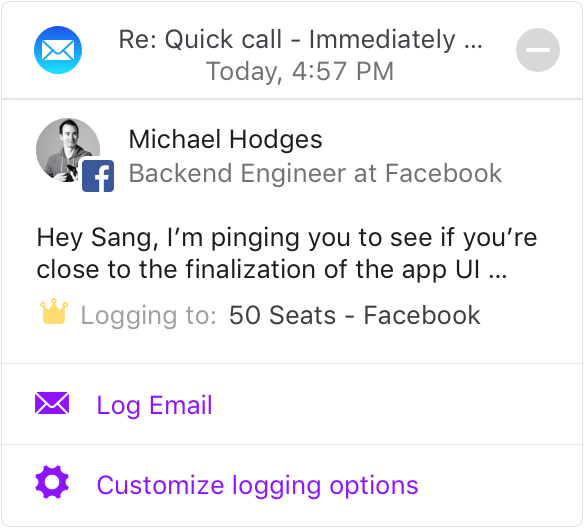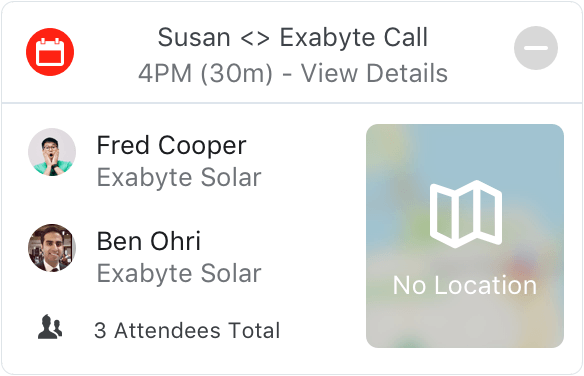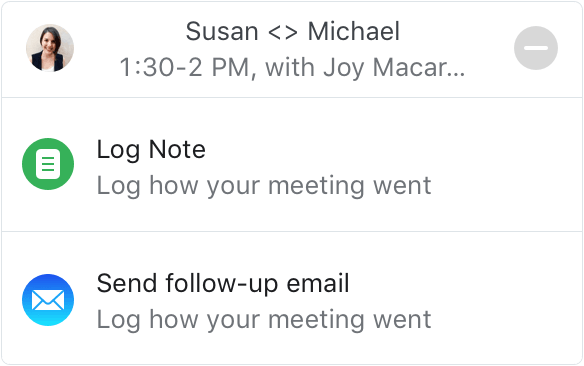 Automated Meeting Prep
Immediately does the research before every sales meeting, so that you can just focus on getting the deal closed.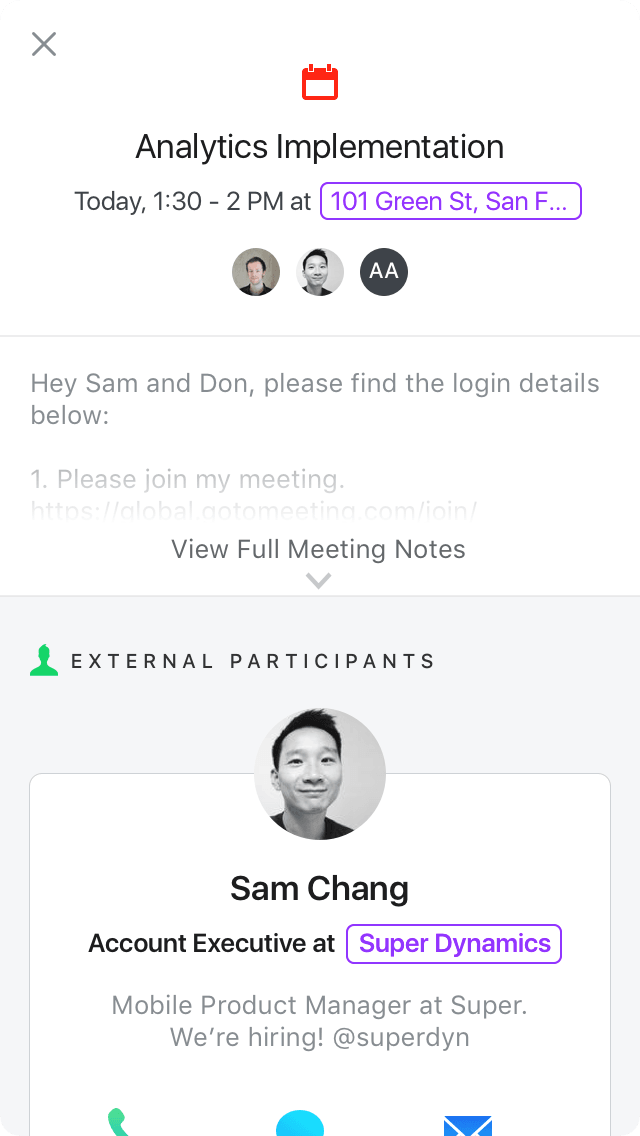 Painless Note Logging
The best time to log a meeting to Salesforce is right after it happens, wherever you are. We make it a matter of 30 seconds and a few taps.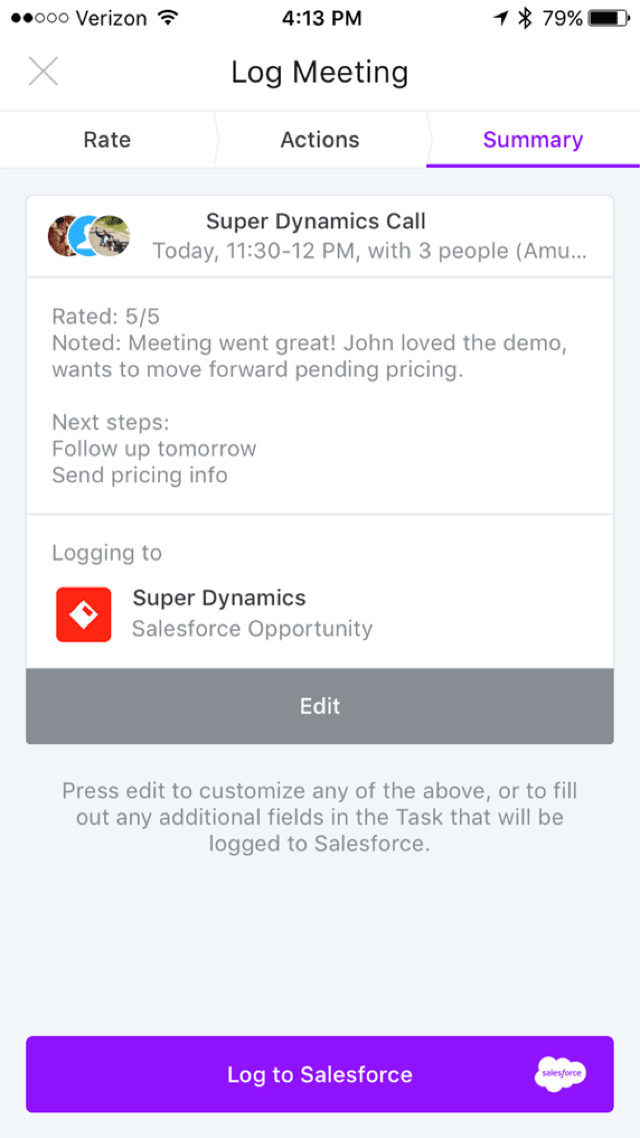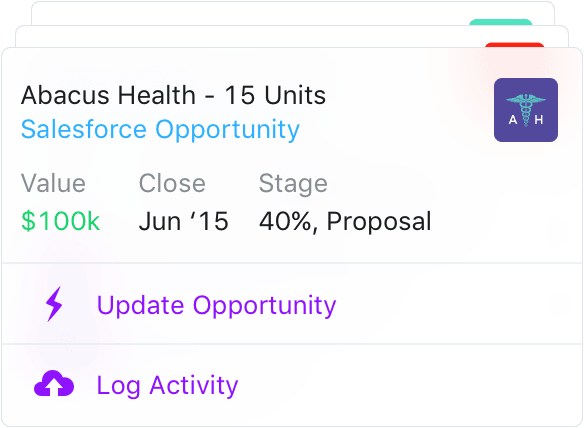 Salesforce in your Palm
Your CRM - useful, mobile. View opportunity history, update your pipeline, and log meeting notes in 30 seconds.
Sales Email
Track message opens, easily log emails to Salesforce, and get quick context about senders.