More context = more deals.
Immediately analyzes every email, and presents any relevant deal context from Salesforce and beyond. That way, you always have all the information you need, where you need it.
Just one tap to log inbound emails to Salesforce. Immediately takes care of the rest.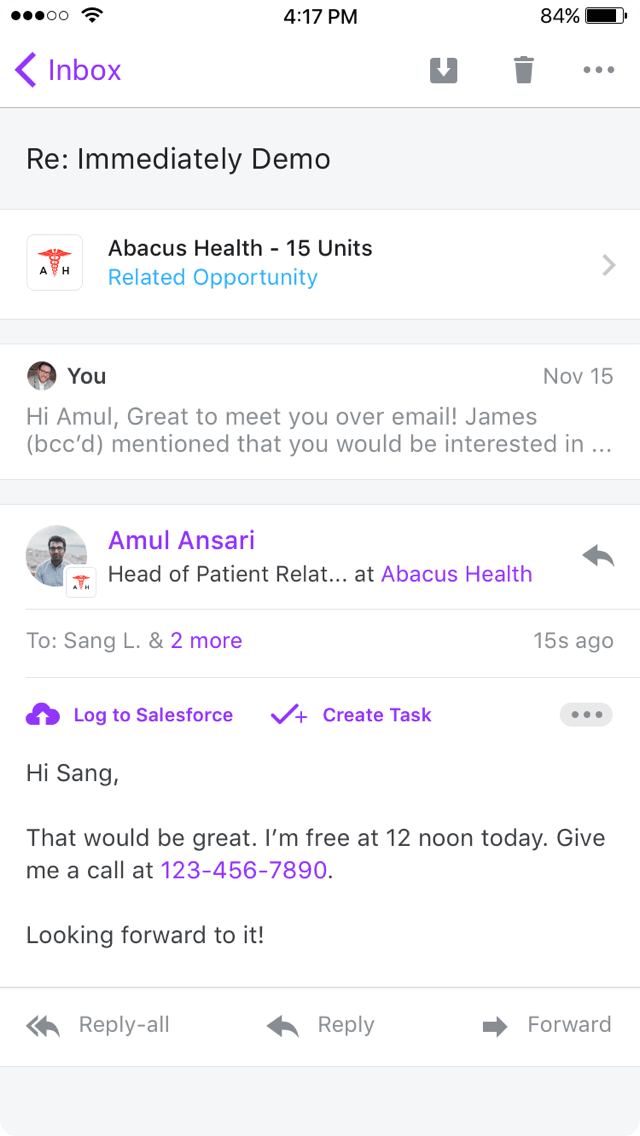 Context on related accounts and opps right in thread where you need it
Send Smarter Email
Immediately includes a complete email client with functionality tailored for selling. Close more deals with tracking, templates, followup reminders, and single-tap logging.
Use templates to quickly reply with preformatted emails. You can use our presets, or create your own.
Log emails to Saleforce right as you send them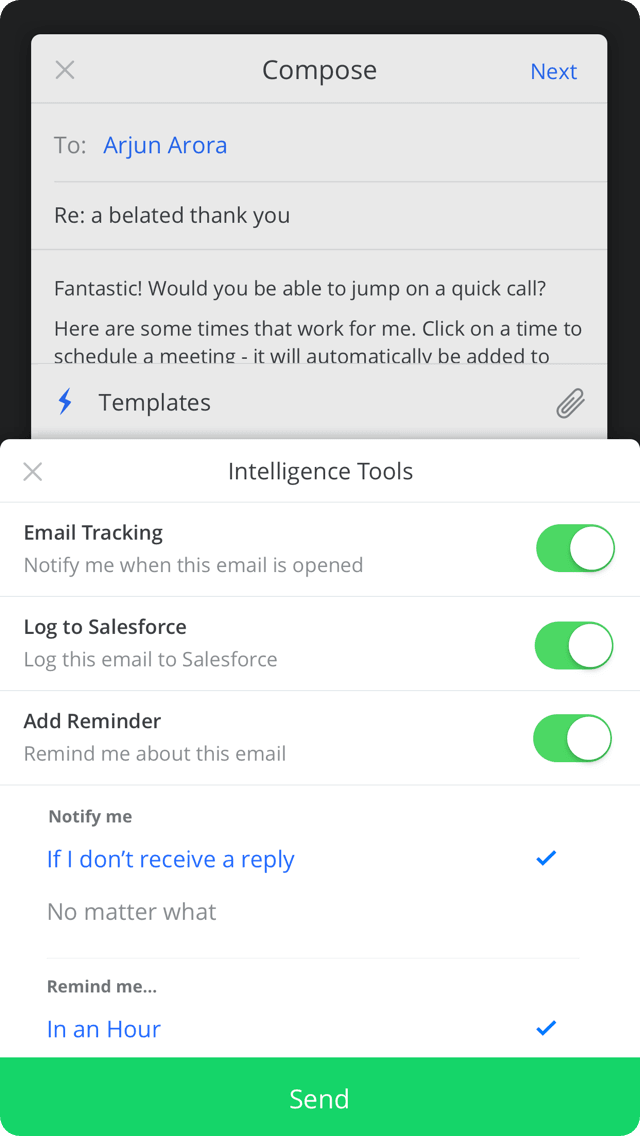 Add attachments locally or from Dropbox
Track email opens to know when the iron is hot
Set up follow-up reminders so that no conversation slips through the cracks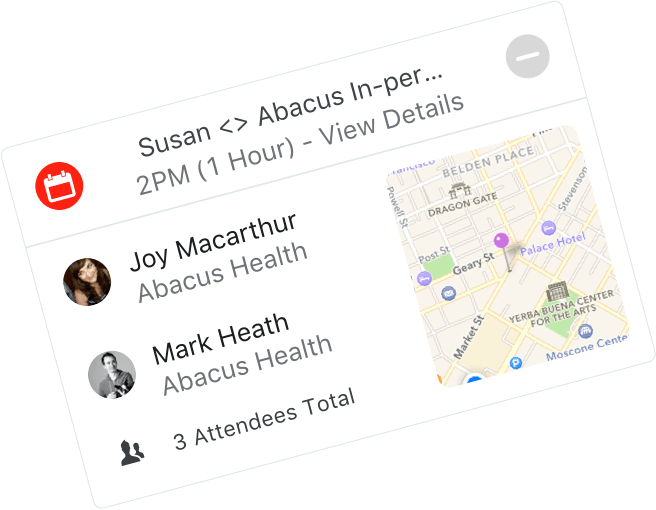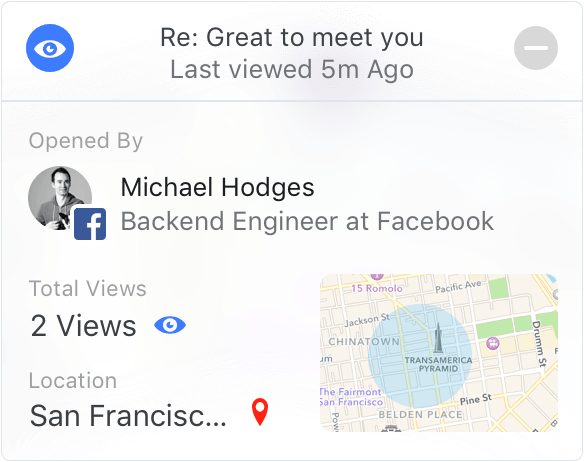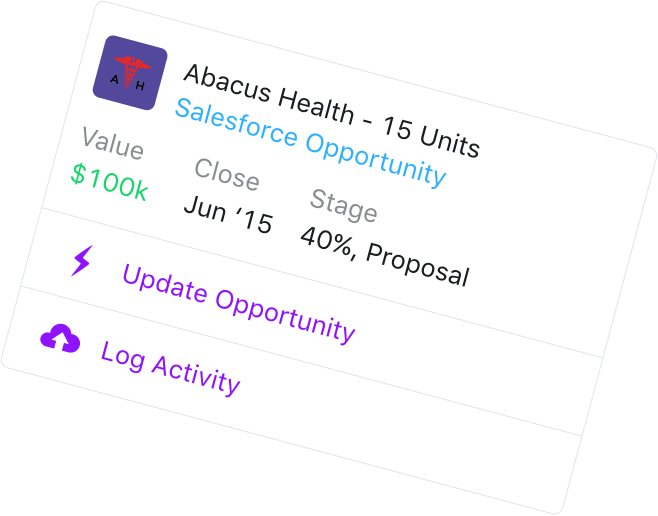 Assistant
Assistant presents context-based cards based on information from your calendar, email, and CRM system.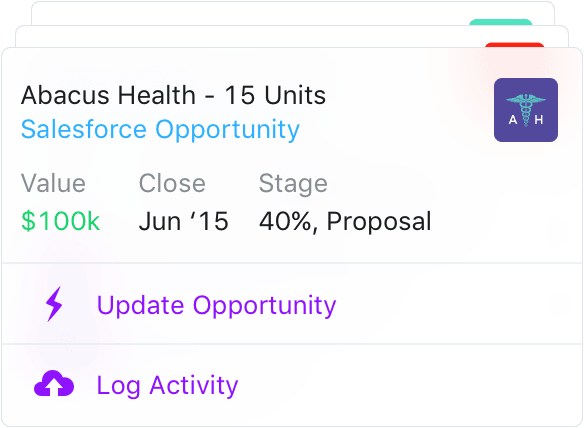 Salesforce in your Palm
Your CRM - useful, mobile. View opportunity history, update your pipeline, and log meeting notes in 30 seconds.