Full CRM Search
Immediately makes it easy to full-text search everything in your Salesforce and take the right next action.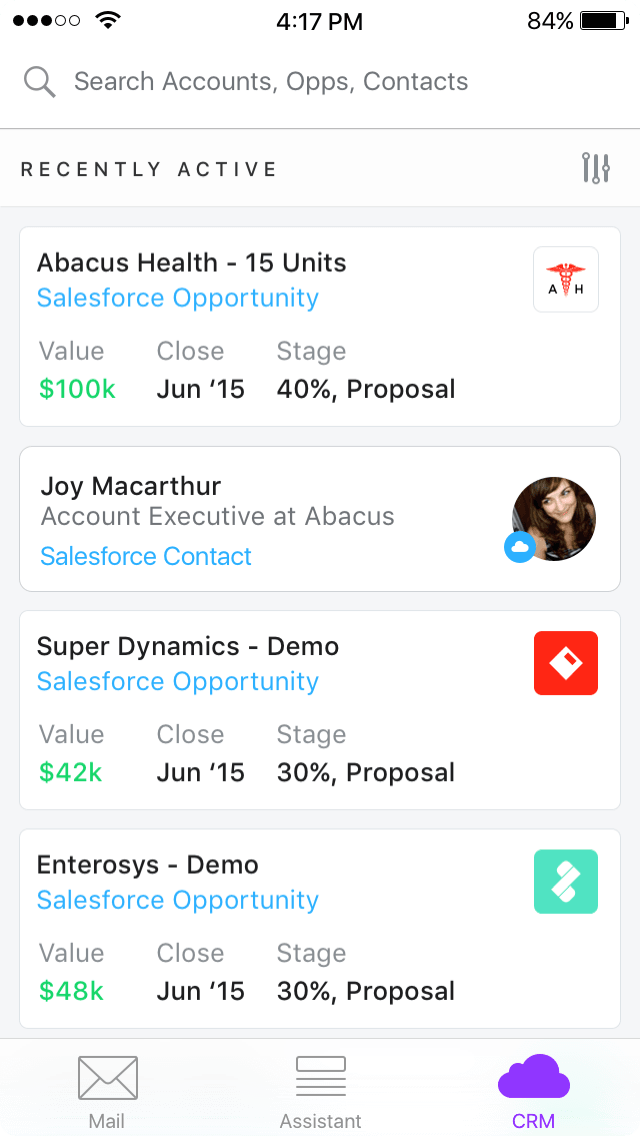 Smart Account and Contact Cards
You never have to leave Immediately to find out the context on a contact or an account. News updates, LinkedIn info, Twitter posts - it's all there.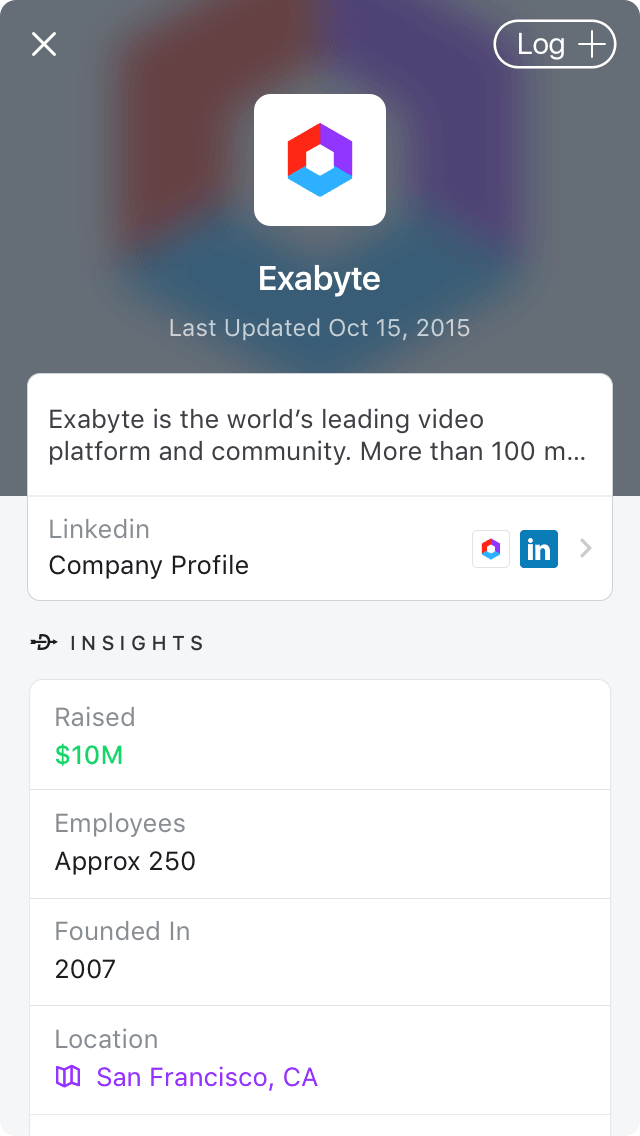 Opportunity Dossiers
All opportunity data is now at your fingertips and easy to update. Search through opportunity history, update stage and probability and log calls and meetings painlessly.
Get instant access to opportunity history
Easily view and edit salesforce data, including custom fields

Log notes, tasks, calls, emails, and more
Update opportunities, accounts, and contacts without rushing back to the office. Yes, even custom fields.
Explore More Immediately Features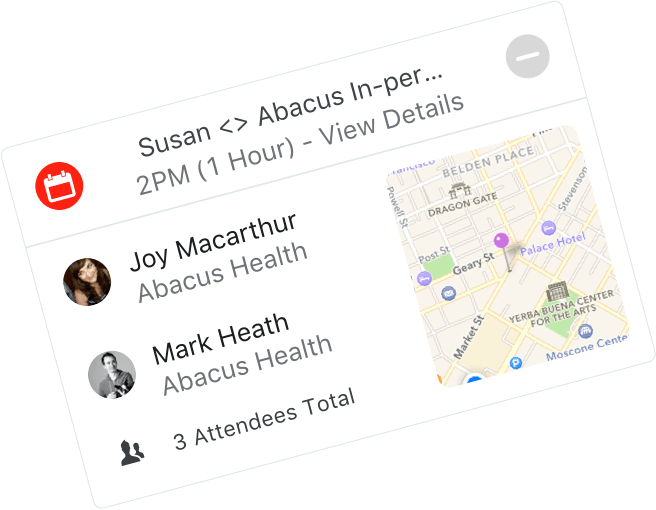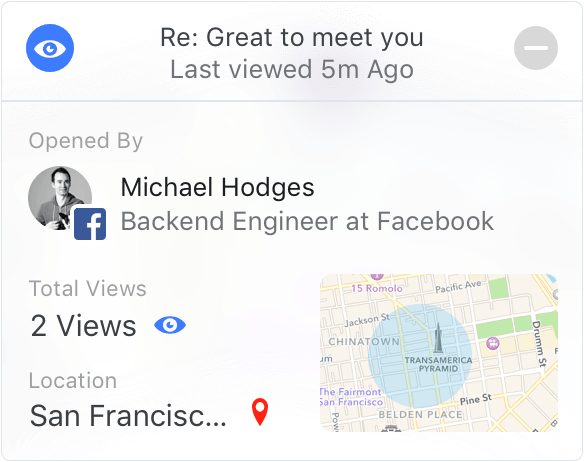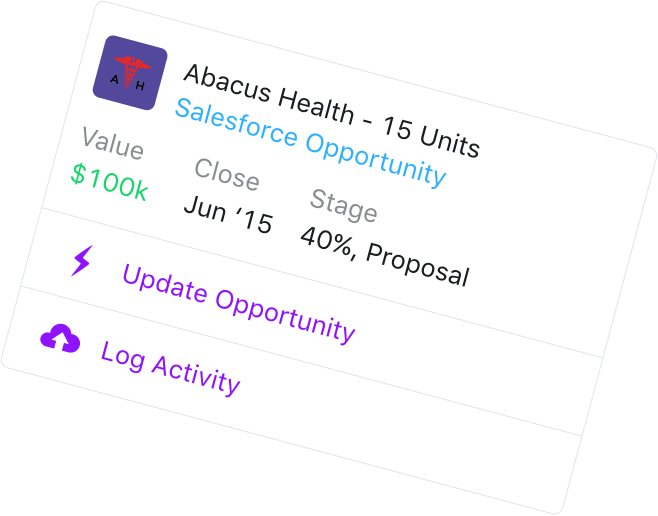 Assistant
Assistant presents context-based cards based on information from your calendar, email, and CRM system.
Sales Email
Track message opens, easily log emails to Salesforce, and get quick context about senders.